This week went went better than last week, my brain is starting to understand what code needs written to get the desired outcome. Watching The Coding Train YouTube channel was a huge help in watching the step by step instructions and then implementing his steps in the p5*js online editor to see what happened. The p5 online editor was a huge help this week in playing around with my design first before doing the final tweaks on my desktop.
Day 1: Emoji – this exercise was a lot of fun, but maybe over my head just alittle bit since I picked the heart emoji to replicate. It was very time consuming since I used the __________ to create the angles of the heart and had to figure out how to mirror the left side and right side of the heart. The purple heart (meaning love, support) I was very happy with how everything turned out. The growing pink hearts (meaning outpouring of love or joy) took me time in create 3 hearts layered on top of each other, with the 1st and 2nd heart being smaller then the 3rd heart, I'm still not quite happy with the curves of the 1st and 2nd heart, but I couldn't quite find the right variants.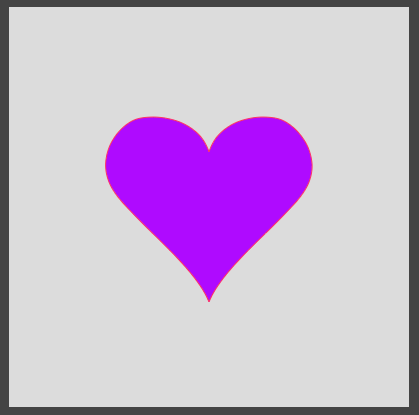 Day 2: Circle Gird – this was a really fun exercise that I played around with way too much, but it was fun to try out different shapes and figure out what random was going to create with colors – I can understand why people like this kind of code as art – reminds me of filling up balloons with paint, attaching them to board in a grid pattern, and then throwing a dart at them to create a beautiful paint masterpiece.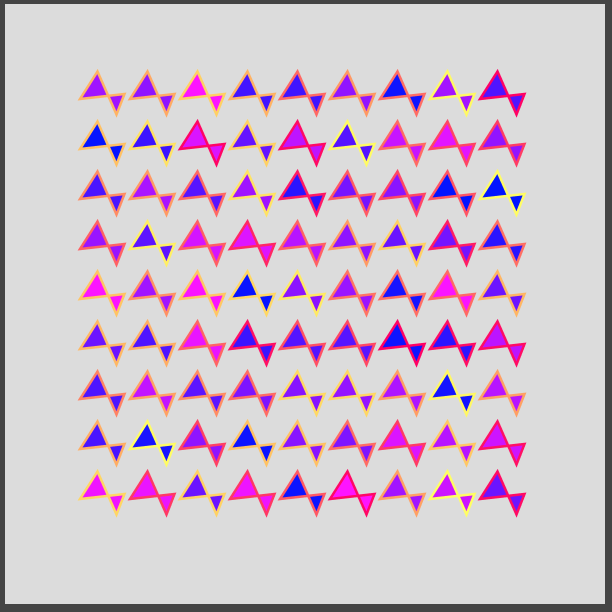 Quilt Patterns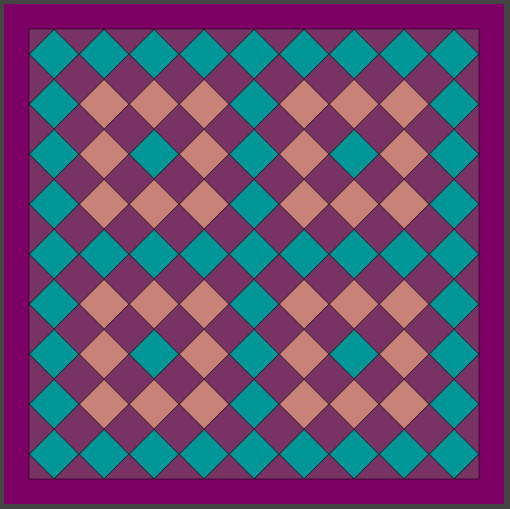 Emulation
Custom Pixels – Final Project